Today, Daytona, the self-hosted 'Development Environment Management' platform, raised a $2M Pre-Seed round, vastly exceeding its initial target, and I'm excited to share why we are doing this, who backed us, where we are with the product, and where we are going with this funding.
The Why
We are stepping up to fill the void left by GitHub Codespaces in the enterprise sector.
The journey to attain the current level of adoption for Cloud Development Environments (CDEs) has been a long one. And if anyone understands this, it's us. We pioneered this industry when both Vedran Jukic and I co-founded PHPanywhere back in 2009 (yes, 2009 before GitHub and even Web 2.0 was a thing), which later evolved into Codeanywhere. Even with this 14-year marathon behind us, this is the first time we find ourselves at a pivotal point where individual developers have widely embraced CDEs, to a large degree thanks to the push of GitHub's Codespaces.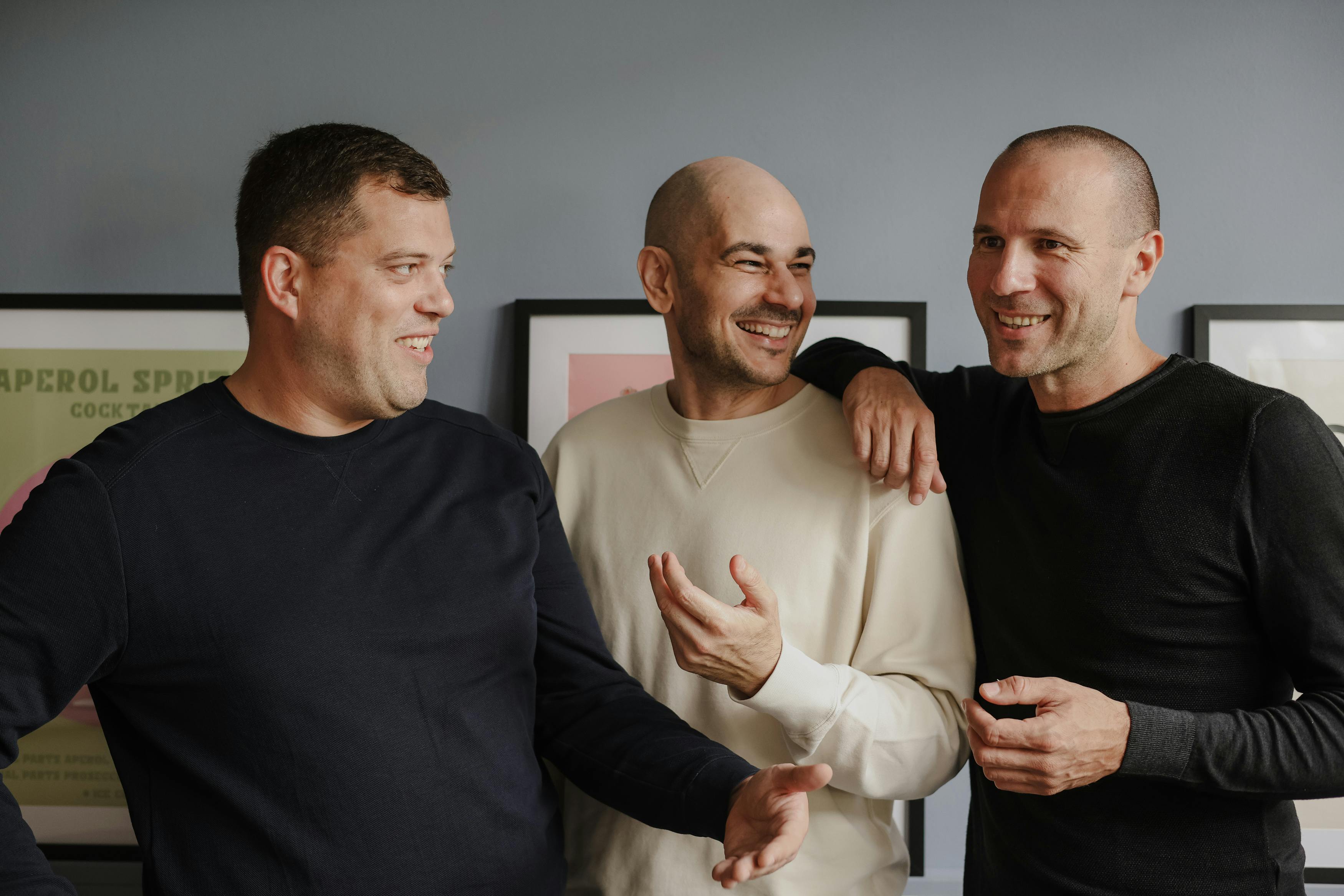 But, a gap remains. Larger enterprises are warming up to the idea of CDEs due to the productivity & scalability. However, the security aspect of having it offered only as a SaaS solution rather than a self-hosted one is a no-go.
This missing piece has left companies like Uber, Airbnb, Shopify, Spotify, and many others with only one choice—build their own Development Environment Management platforms. In an era where the emphasis should be on refining core products, diverting resources to develop and maintain a homegrown development environment manager is far from ideal.
Backed by All-Star DevTools Angels
In forming our Pre-Seed round, we purposefully aimed for backing from seasoned founders and operators at the core of the developer tool sector, whose names are associated with the tools you likely use daily.
Abhinav Asthana (Founder of Postman)

Charity Majors (CoFounder of Honeycomb)

Christian Bach (CoFounder of Netlify)

Paul Copplestone (CoFounder of Supabase)

Prashanth Chandrasekar (CEO of StackOverflow)

Luke Kanies (Founder of Puppet)

Cassidy Williams (CTO of Contenda)

Milin Desai (CEO of Sentry)

Moataz Soliman (CoFounder of Instabug)

Shawn Wang (Founder of smol.ai)

Zach Lloyd (Founder of Warp)
I am impressed by Daytona's commitment to elevating developer environments. Their vision of simplifying the creation of standard and secure developer environments resonates with the broader goals of enhancing developer productivity. I am excited to support Daytona as they embark on this transformative journey.
Venture Capital that Understands DevTools
To help us scale demand, we also partnered with 500 Emerging Europe, which has $2.7B in assets under management and has funded 35+ billion dollar companies like GitLab, Twilio, Algolia, and many others. It's also great to announce participation from Tiny.vc, Silicon Gardens, and Firestreak Ventures, who backed world-class companies like Anthropic, Stripe, and OpenAI.
Daytona Today
The market is in such a need for enterprise-grade CDEs that, even before Daytona's official public launch, I am thrilled to announce that a select group of large enterprises have come on board as paying customers—generating real revenue. Moreover, some of these early adopters are notable members of the Fortune 500 list.
Daytona currently enables enterprises a self-hosted solution, essentially an enterprise-grade GitHub Codespaces. With a simple command in their terminal, developers within these organizations can spin up a standardized development environment on their company's cloud infrastructure and edit code using their locally installed IDE (Such as VS Code or Jetbrains). This setup essentially eliminates the learning curve for the developer, while offering benefits for both the developer and the enterprise.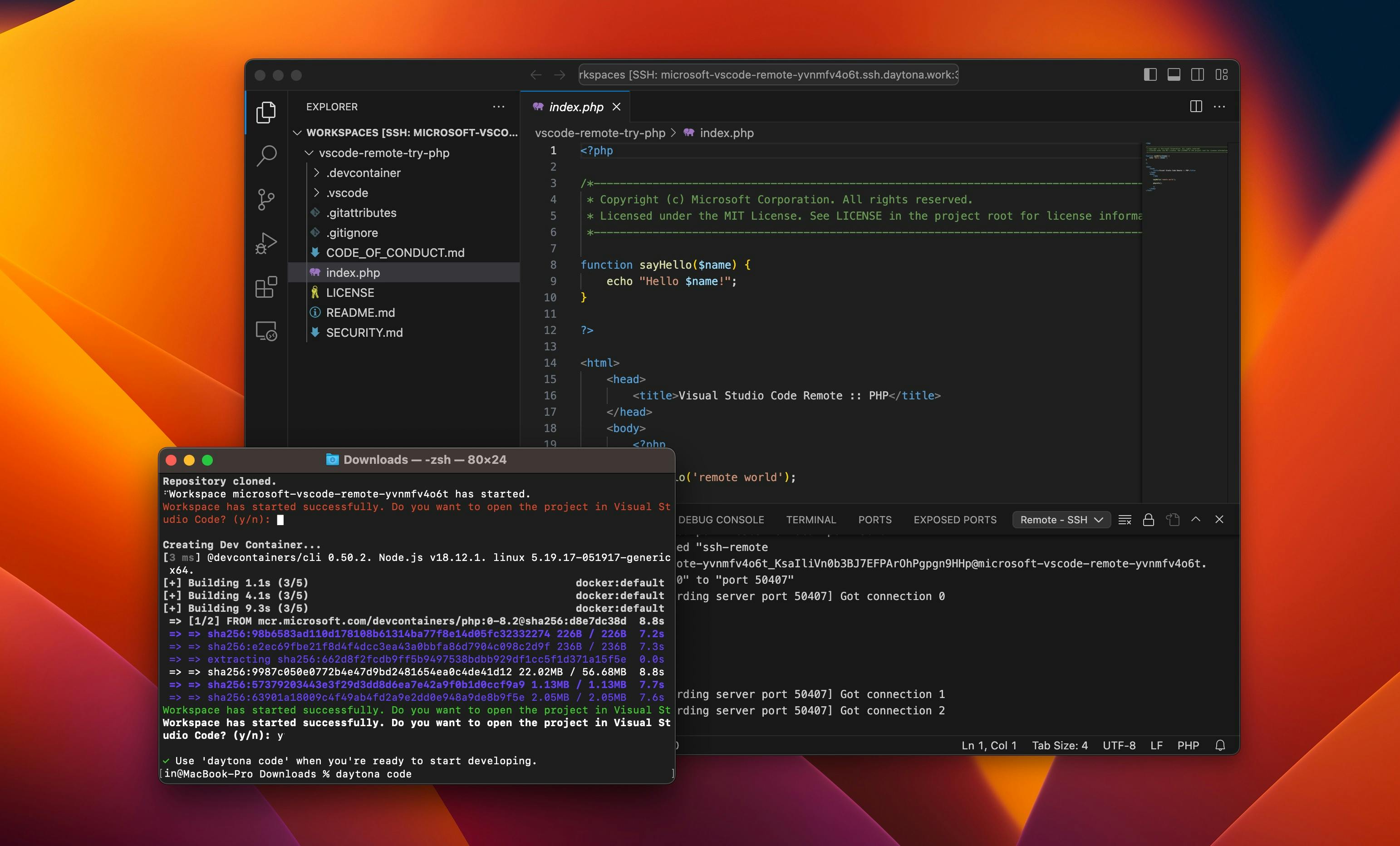 The Road Ahead
Our mission is to become the industry standard in Development Environment Management, starting with the enterprise sector. With our new funding, we plan to double down on this vision both from a Go-To-Market and product development perspective. Our goal is to ensure that every enterprise, no matter how complex their environment setup, can provide an outstanding developer experience. 
I'm thrilled to back Daytona's vision of creating a standard in the Development Environment space.  With a deep-rooted understanding of the cloud development sector, the Daytona team is uniquely positioned to address the challenges developers face.
Get Started
Ready to experience Daytona for yourself?
Sign up for our waitlist if you're interested in experiencing Daytona for yourself.
In any case, follow us on Twitter.
---
Our investors in alphabetical order:
Aaron Kimball (Benchling), Alan Sumina (Nanobit), Amir Shevat (Darkmode Ventures), Andrew Rollins (BrinkBrink), Ben Lang (Notion), Borja Burgos (Datadog), Brian Douglas (Open Sauced), Bukky Adebayo (Hashicorp), Damir Sabol (Photomath), David Apple (ScorePlay), Derek Kleinow (DK Ventures), Domagoj Vuksa (Human), Edi Sinovcic (SpaceShard), Ekene Eze (Abridged), Eugene Yan (Amazon), Feross Aboukhadijeh (Socket), Fredrik Björk (Grafbase), Grace Francisco (Pangea), Ian Livingstone, Ilya Lyamkin (Spotify), Izet Zdralovic & Jurica Cerovec (Microblink), Jacob Smith & Zac Smith (HOTI), Jason Berry (Positive Equity), Jernej Strasner (Sentry), Jesse Miller (Kong), Jon Natkins (dbt Labs), Jose Vargas (Adriatic VC), Kareem Kouddous (Koko), Luka Abrus (Five), Luka Sucic (Meta Change Capital), Marin Tvrdic & Nikola Pavesic (Infobip), Martin Morava (Devot), Merci Victoria Grace (Panobi), Michael Rybintsev (Fonoa), Nikolay Rodionov, Oliver de Albuquerque (Adept), Pierre-Louis Theron (Lumen), Sead Ahmetovic (WeAreDevelopers), Surabhi Gupta (Robinhood), Tomislav Car (Infinum Ventures), Traycho Ivanov (Pulsarix), Zach Holman.