A passionate and dedicated team in software development is essential to driving innovation and success. Fabjan brings a passion for creating intuitive user experiences and expanding his expertise through continuous learning.
Fabjan's commitment to improvement, expertise in front-end development, and drive to make a meaningful impact have made him an invaluable team member. Let's learn more about his journey so far.
The Journey to Daytona
Fabjan's career in software development started with a love for creating visually appealing websites. He and Toma have known each other since high school, and stayed in contact while pursuing a master's degree at the same university program. Back then, Toma was working at Codeanywhere. When they were hiring, Toma recommended Fabjan for the open position. The company liked his ambition and skill set and invited him to join the team. Along the way, he made valuable contributions to multiple projects.
Fast forward to today, and Fabjan has become an important member of the Daytona team. His experience, enthusiasm, and dedication have made him an invaluable asset to the company.
Software development is a chain of problems waiting for you to solve them one by one.
Embracing Standardized Development Environments
Fabjan firmly believes in the power of standardized development environments to accelerate developer velocity and productivity. He is acutely aware that developers should not be concerned with managing dependencies or configuring their environments. They should instead be able to concentrate on writing great code and solving complex problems.
His passion for standardized development environments aligns perfectly with Daytona's mission. He recognizes the tremendous impact environments can have on developers' daily workflows and productivity.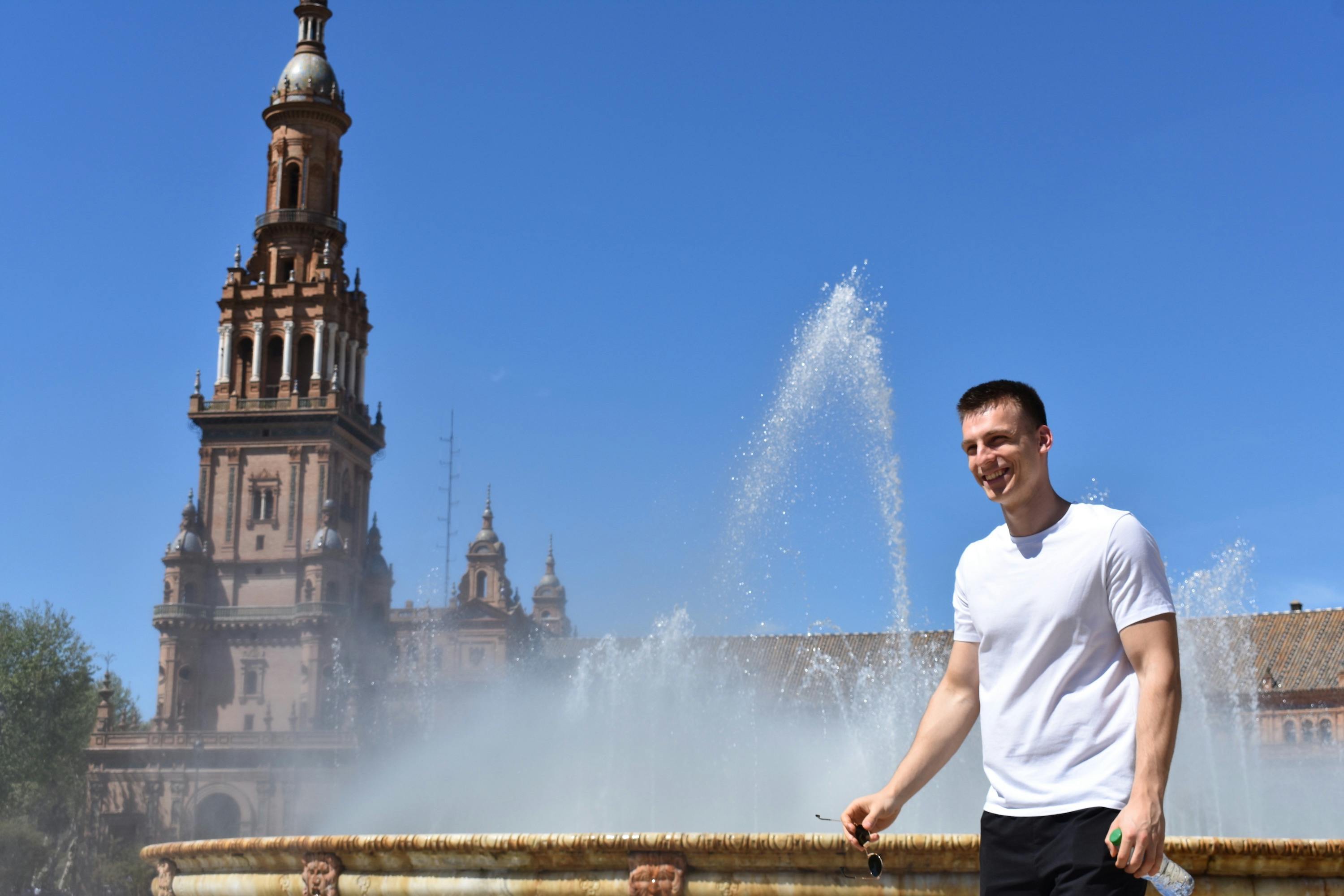 A Conversation with Fabjan
Fabjan, what sparked your interest in software development, and how did you get started?
I've always enjoyed building and creating things, and software development allowed me to apply that inclination toward coding. My interest grew after taking some CS courses during high school. I started small - building simple web pages and tools to help with school work. A summer internship at Codeanywhere then kickstarted my professional career. It was exciting to contribute to a product used by many developers worldwide.
Walk us through your journey from Codeanywhere to joining Daytona.
After interning at Codeanyhere, I was thrilled when they invited me become a part of the team. I gained invaluable experience developing and maintaining the user dashboard project. The founding team at Daytona, Ivan, Vedran, and Goran, were eager for me to join them, making it a simple decision.  Daytona's mission to transform development through standardized environments strongly resonated with me.
What excites you most about working on Daytona?
I'm motivated by being a key part of a team building an innovative product from the ground up. Seeing my code and designs ship as part of a platform used globally is highly rewarding. But most of all, I'm driven to create delightful experiences for our users. We aim to get out of the developer's way and let their creativity shine. The user feedback we receive is the ultimate measure of our success.
Can you share your vision for the impact of standardized development environments and how Daytona can shape the software development landscape?
Standardized development environments can potentially revolutionize the software development landscape. By providing developers with preconfigured and consistent environments, we can eliminate the time-consuming task of setting up and maintaining individual development environments. This allows developers to focus on what truly matters - creating.
Daytona is at the forefront of this movement. We offer a platform that provides developers with seamless, scalable, and secure development environments. By automating the setup and maintenance processes, we empower developers to be more efficient and productive. Daytona can shape the software development landscape by setting new standards for development environments and enabling developers to reach their full potential.
Using standardized development environments allows me to be much more efficient in my daily routine by not wasting time on manual configurations and installations.
Tell us about your role at Daytona and your responsibilities as a software engineer.
As a software engineer at Daytona, my primary responsibility is maintaining user-facing interfaces and contributing to the core Daytona platform. I work closely with the rest of the development team to implement new features, improve existing functionality, and ensure a seamless user experience. I also collaborate with other team members to address any technical challenges and contribute to the overall development strategy.
Is there a new technology that you have been using lately?
I'm actively tracking the progress of the Astro web framework that has been gaining a lot of popularity lately. It allows you to build fast content sites, powerful web applications, dynamic server APIs, and everything in between. This is why we decided to use it on our public website.
Of course, I'm constantly learning and experimenting with new libraries and approaches. The landscape evolves so rapidly!
When I encounter a problem, I'm always curious to figure out why it is happening, so I can expand my understanding of the context in which it happened.
How do you see your career journey evolving, and what motivates you in your work?
I am still in the early stages of my career, so I'm excited to see where this path will take me. My motivation comes from the opportunity to improve myself and help others do the same. I believe that Daytona's standardized development environments can significantly impact the software development landscape, increasing developer velocity and benefiting teams and companies as a whole. Being part of a team driving this positive change is incredibly motivating.
Can you share a fun fact or memorable experience?
While traveling to a dev conference in Germany, I booked an overnight flight to Frankfurt and planned to take a bullet train to Berlin. I chose this complicated itinerary because I had two final exams the day before and didn't want to miss them. My flight, however, was delayed, and I missed the bus connection to downtown Frankfurt. Fortunately, I made some new friends on the plane, and they generously offered me a ride to the train station. We ended up going way over the speed limit so I could catch the train. I miraculously made it to the conference venue with 15 minutes to spare.
What do you find most rewarding about software development?
I love the creativity of developing a fully functional product from scratch. The process challenges me to expand my skills constantly. But as a front-end developer, the most rewarding moments come when I see users enjoy using something I created. That feedback inspires me to raise the bar even higher.
Time is precious, so you should waste as little of it as possible.
What advice would you give to developers just starting their careers?
Never stop being curious. View every project as an opportunity to learn something new. Don't hesitate to ask questions either - collaborating with experienced developers will accelerate your skills. Find a mentor who can guide you. Above all, stay humble and hungry. The best developers never stop evolving.

Feel free to reach out to me on X/Twitter (@fabjan_vucina) if you have any questions.